I keep forgetting to mention these underrecognized helps:
1 . Lavender oil – for anxiety. Put two drops on the inside of your wrist and sniff it occasionally.   Works for about 25% of people.  No side effects.  Also put two drops on your pillow for insomnia.
2. Helping someone else – for depression.  Just help somebody.
To Do Lists:
To do lists are key to my being able to function at all, but some people don't not like them. They can add to the sense of pressure, or to the sense of failure if they don't get completed, which they rarely do.
Language is a powerful tool and has a powerful effect on us. Maybe it would be good if those people gave up on the  to do list, and changed it to "The things I would like to get done today list."
They would still need to limit the list five items max and check it often or it won't work.
Addictions:
We're more prone to addictions than vanillas are.  Our rate of addiction is lowered by treatment with stimulants.  I've been addicted to coffee and to computer games.  I recently had to delete a game off my phone because it was too good, too addictive.  I'm better off with no games but some seem safe. My strategy now is to do vocabulary apps instead of games.  Some fun but not too much. I have a long term addiction to food, and with this quarantine I've been lax and let my weight creep up.  Strategy:  Be more careful about what I eat and drink and exercise more, like I was doing before.
The hallmark of addiction is loss of control.
Personal Notes:
About writing:  
I got the second edition of Your Life Can Be Better published.  The cover looks good, but Amazon  keeps shifting between showing the first edition or the second.   I finally contacted them today and I think it's going to be fixed. We'll see. The second edition is significantly improved over the first.

I just started draft 19 of my first novel, Alma Means Soul. From the 15th draft on I kept thinking I could publish the next draft. Surprise. Drafts 16 and even 17 still had  lot of errors to be fixed. Draft 18 had very few errors and a lot of opportunities for editing to make it better. There were an amazing number of words that were entirely unnecessary, and a few sections that could just be deleted. So maybe draft 20 can be published? Maybe.
Also kind of interesting, I've started to actually enjoy the editing, which I used to hate. But not nearly as much as the marketing.
2.  One of my mantras: "If I cant see it, it doesn't exist."  For example, things I'd looked forward to eating go bad in the back of the refrigerator because I don't see them and don't remember they're there.  My wife says, "You can't put everything in the front."
Also, if it isn't where I expect it or it doesn't look like I expected, I cant see it, even if it is in front.  Strange.
3.  Got our second vaccine shot yesterday, arm a little sore, no problems.  Very grateful.

Quote of the day:

"This too will pass.
It may pass like a kidney stone, but it will pass."
Welcome to the new members of our tribe.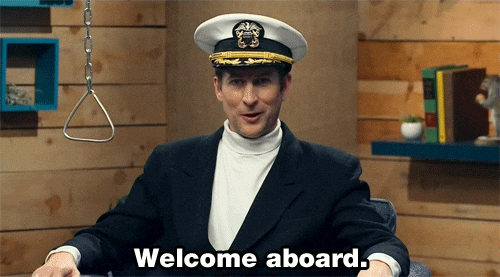 Question O the Day:
Who do we tell about our ADHD and when?
Links:
#ADHD, #adhdstrategies, @addstrategies, @adhdstrategies, @dougmkpdp,#ADHDadultstrategies